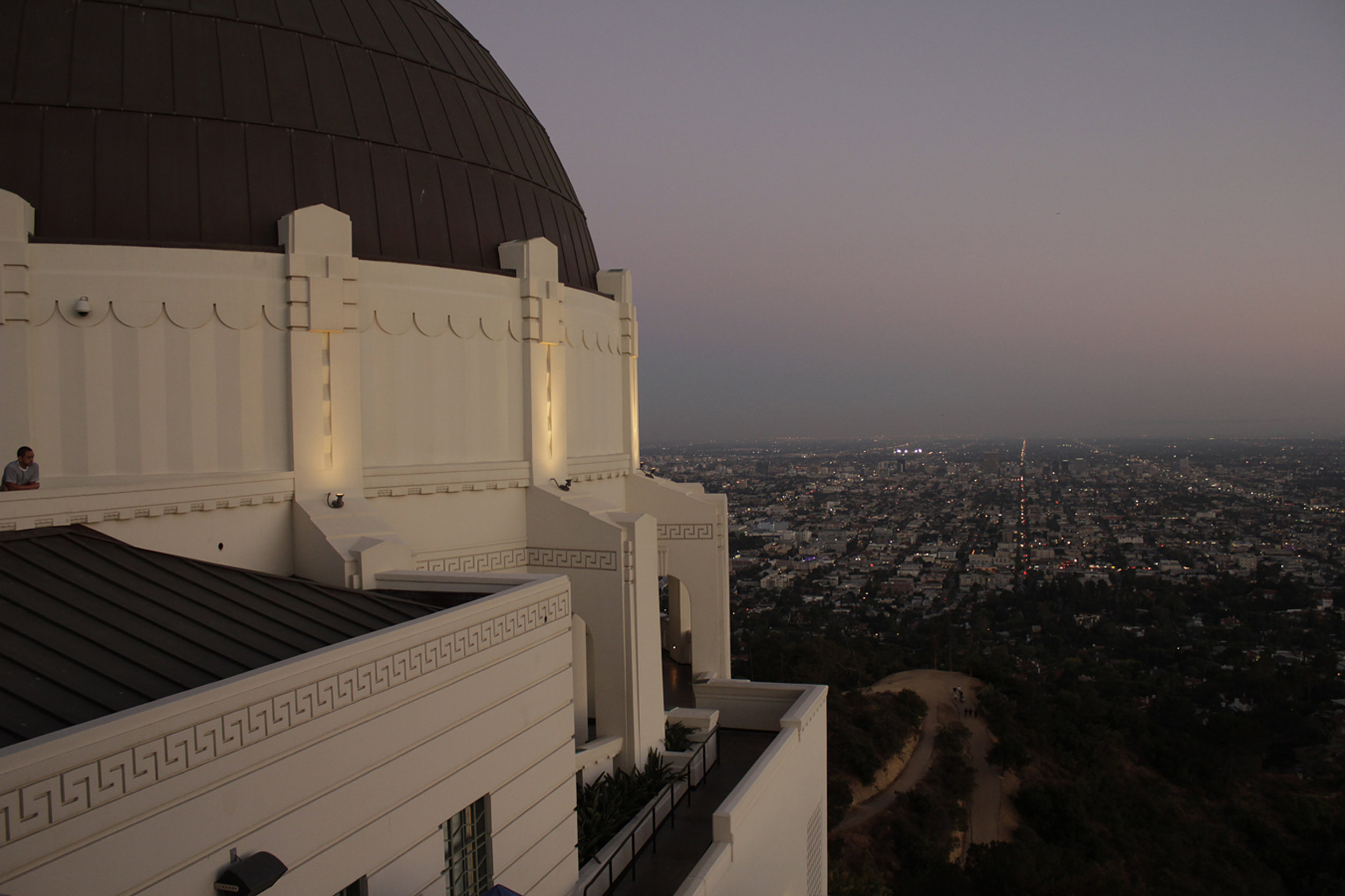 One of Los Angeles' most iconic buildings, the Griffith Observatory, and a view of the city at dusk.
Sessions House - Joseph Cather Newsom. 1889. A view down Carroll Avenue and its famous showcase Victorian homes in the Angelino Heights section of Echo Park. Learn more about Echo Park...
The shimmering reflection of the Silver Lake Reservoir and its hilly, surrounding neighborhood. The Angeles National Forest in the San Gabriel
Mountain range is seen in the distance. Learn more about Silver Lake...
Cinerama Dome - Welton Beckett. 1963. The ArcLight cinemas 70mm theatre on Sunset Boulevard in Hollywood is one of only three dome theaters remaining in the world today.
Garcia Residence - John Lautner. 1962. Hollywood Hills, Los Angeles. The 2400 square foot home, with its sweeping roof and scattered panes of pink, red, and green glass is also known as the "Rainbow" House. Read more about the Garcia Residence....
Walt Disney Concert Hall - Frank Gehry. 1999-2003. Eleven years and $274 million dollars were required to build the beautiful and and acoustically luscious venue that's home to the Los Angeles Philharmonic at the Performance Arts Center in Downtown L.A.
Bust of James Dean outside of the Griffith Observatory, the shooting location of famous scenes from the film Rebel Without a Cause.